RECENT NEWS
Cable Natural History Museum BioBlitz is a Success!
Due in part to a CNRA grant the Cable Natural History Museum hosted a day-long BioBlitz event where experts from multiple fields of study and the public came together to document as many species as possible. The event took place at the Sugar Bush Lake Fen. 13 people in attendance found 108 species! An iNaturalist Project was created for the event where one can check out all that was found! (https://www.inaturalist.org/projects/cnhm-bioblitz-2017)
Photos from the event and post-event specimen processing:
Reported by: Kaylee Faltys, Cable Natural History Museum, Curator
Most photos by Emily Stone.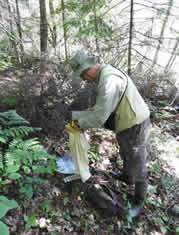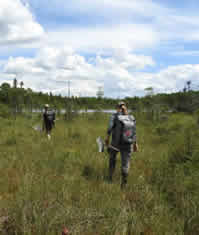 Adrian looks in live traps Eric and Kaylee Insect Hunting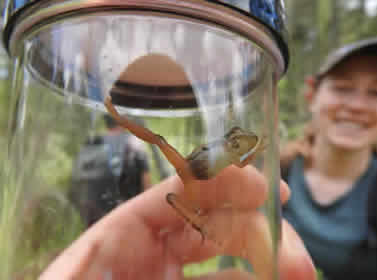 Wood frog caught for ID then released.
CNRA sponsors Snowy Egret supporting the Wisconsin Breeding Bird Atlas II in memory of Richard A. (Dick) Hunt
The Sponsor-a-Species campaign through The Wisconsin Society for Ornithology, Inc funds five years of field work on Snowy Egrets in the project to update the Wisconsin Breeding Bird Atlas II.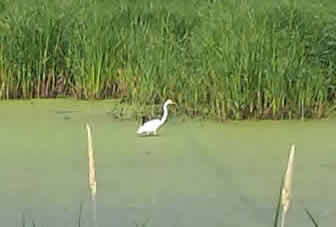 Snowy Egret in the Myrick Marsh, La Crosse, Wisconsin
BANNING DDT - How Citizen Activists in Wisconsin Led the Way
Bill Berry shares the story of the grassroots movement to ban DDT in Wisconsin spearheaded by CNRA activists! CNRA together with professors, scientists, EDF and concerned citizens challenged that DDT was a dangerous and persistant water pollutant at a Wisconsin DNR hearing in October 1968.
published by Wisconsin Historical Society Press
CNRA 2013 Annual Meeting at the WILD Center
Discussion centered around the Monarch butterfly decline being closely monitored by Monarch Watch. WildOnes " Wild for Monarchs" program is raising awareness of the importance of providing and protecting native habitat to create oasis for our native birds, insects and butterflies.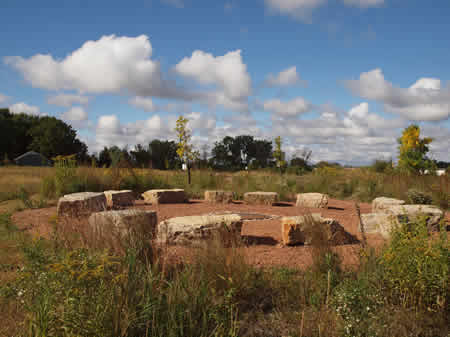 Dedication of the stone council ring, focal point of the
WILD Center's prairie restoration!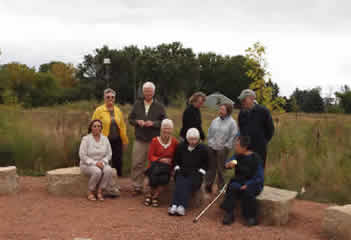 CNRA board trying out the new council ring.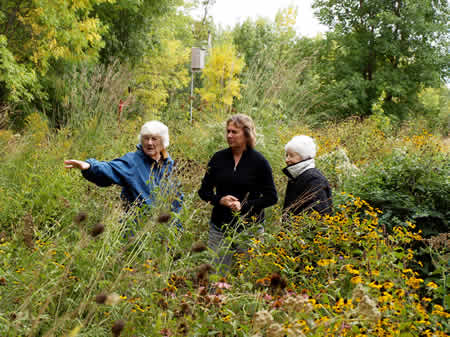 Louise, Zaiga and Jan admire the native wildflowers in briiliant August floral display!
Bob Clarke with Friends of Central Sands
Speaks at CNRA 2013 Summer meeting on DNR High Capacity Well Permits, Their Cumulative Impact on our Aquifers
The goal of FOCS is simple: to put an end to the current out of control drilling of new high capacity wells and the lack of proper oversight of CAFOs in the Central Sands, forcing a reassessment of how groundwater is used and regulated in the state of Wisconsin, and ensuring that CAFOs are subject to reasonable limits in their operations and manure-spreading. With your help we will continue to lead the way in saving the magnificent waters of Wisconsin.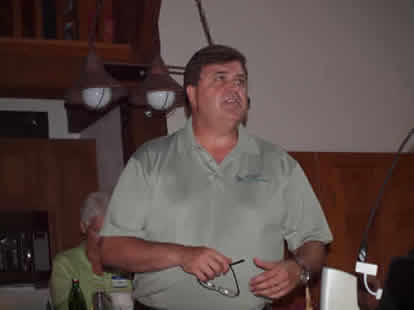 Wisconsin Conservation Hall of Fame 2012 Inductees
CNRA congratulates this year's Inductees Dick and Bob Hunt, Phil Sander, and Nils Folke Becker. Dick Hunt is an active CNRA member who worked with CNRA closely during his time as Goose Manager at Horicon Marsh for the Wisconsin DNR. We remember Phil Sander, a lifetime CNRA member, fondly as the carver of our CNRA gavel out of wood from Leopodl's Good Oak.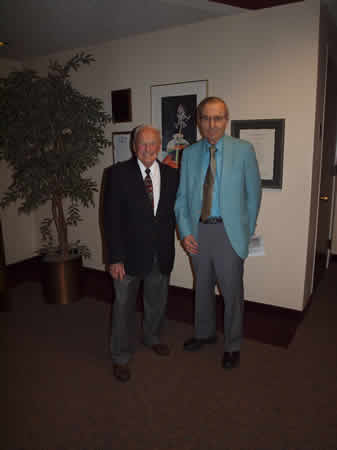 Dick and Bob Hunt at the Conservation Hall of Fame Induction.
Wisconsin Outdoor WCHoF 2012 Inductees
CNRA 2012 Spring Council Meeting Vorpahl Riverhouse
John Gremmer with Central Wisconsin Trout Unlimited instructs while sampling to determine stream health of the Mecan River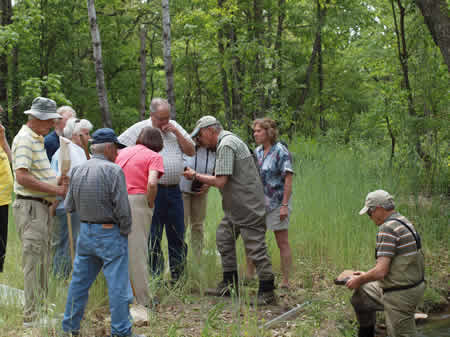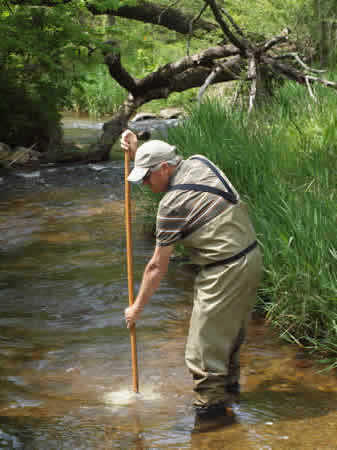 ---
CNRA Celebrates 60 years of Conservation Activism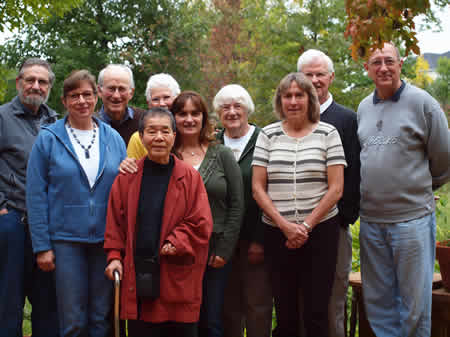 Council members gather at Ziaga Freivald's home to admire her prairie and woodland restorations. Our 2011 annual report highlights CNRA initiatives over the last 60 years. Six Decades of Action
---
CNRA 2011Spring Council Meeting
Tour of Abraham's Woods
Naturalist Richard Barloga lead an educational tour of CNRA plant enthusiasts on a tour of Abraham's Woods State Natural Area, a rare example of a Southern Wisconsin Mesic Forest. The woods offer a diverse array of spring ephemerals and wildflowers. Basswood, Sugar Maples and Red Oak comprise the dominat tree canopy. Abraham's Woods was designated as a State Natural Area in 1961 and is owned by UW Madison.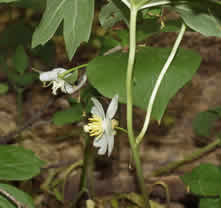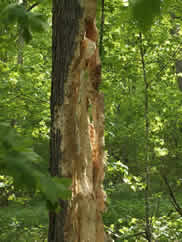 Companion Plants Nodding Trillium and Remnant of a snag
Mayapple in bloom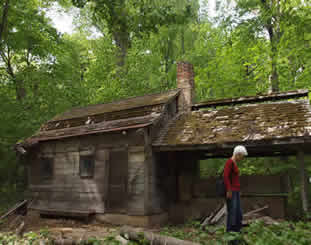 Lynn Vorpahl examines the remains of the original Sugar Bush
---
Elward Engle, WI DNR Real Estate Specialist (retired) speaks at 2010 CNRA Annual Meeting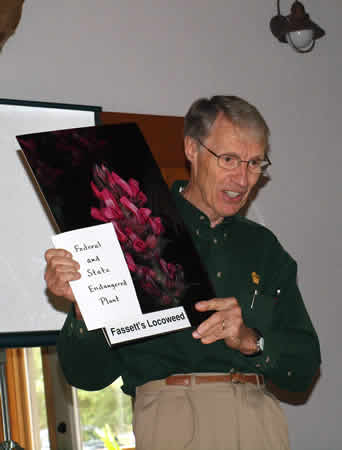 Elward Engle exhibits the Federal and State Endangered Fassettts Locoweed during his presentation "Water, Water, .....Where is It? at the Vorpahl Riverhouse. His talk focused on water quality issues, his work at the DNR to restore the Mecan River and his experience fighting the high capacity well proposed by Perrier at the headwater spring of the Mecan River.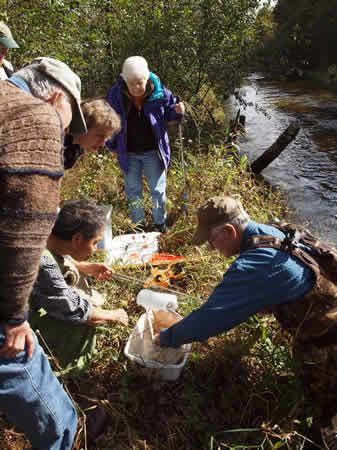 Members from Central Wisconsin Trout Unlimited conduct a water monitoring session at the Mecan River. CNRA's Rumi and Jim O'Brein, Zaiga Freivalds and Jan Scalpone watch as Elward Engle empties a sample of water and its microorganisms to be identified and recorded.
---